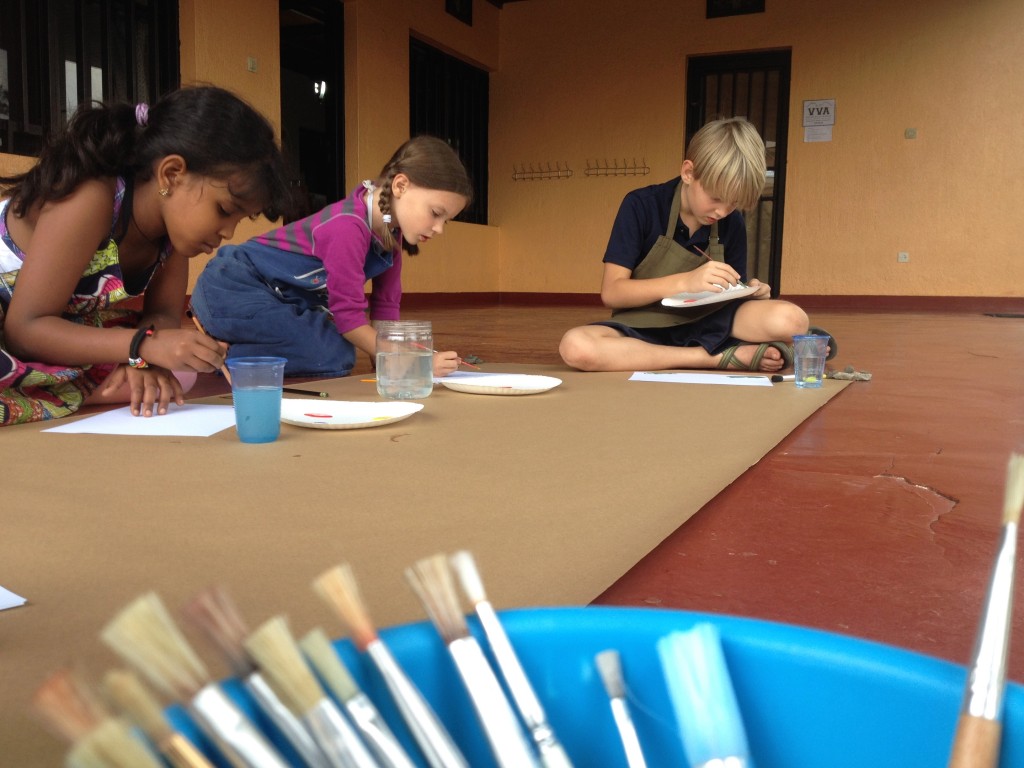 In 6th grade Science, we're learning all about volcanoes! Living in Musanze, we have the unique opportunity to see many volcanoes from the front porch of our school! We are learning about the structure of volcanoes, the types of eruptions, the types of lava flows, and so much more. We've learned that volcanoes aren't quite as rare as we thought. Asher says,
I always thought volcanoes were rare, but I didn't know that there were so many volcanoes in the world, especially around the Ring of Fire!
We're researching information about the volcanoes around the Ring of Fire and everywhere else in the world, but we're paying close attention to the ones that are here in Rwanda, Uganda, and the Congo. Then we'll work on our oral presentation skills, and give a report about everything that we've learned. To end our study, we'll build a model of a volcano, one that really has "lava" flowing! This will help us see up close how a volcano works!
~ Sarah Wheeler