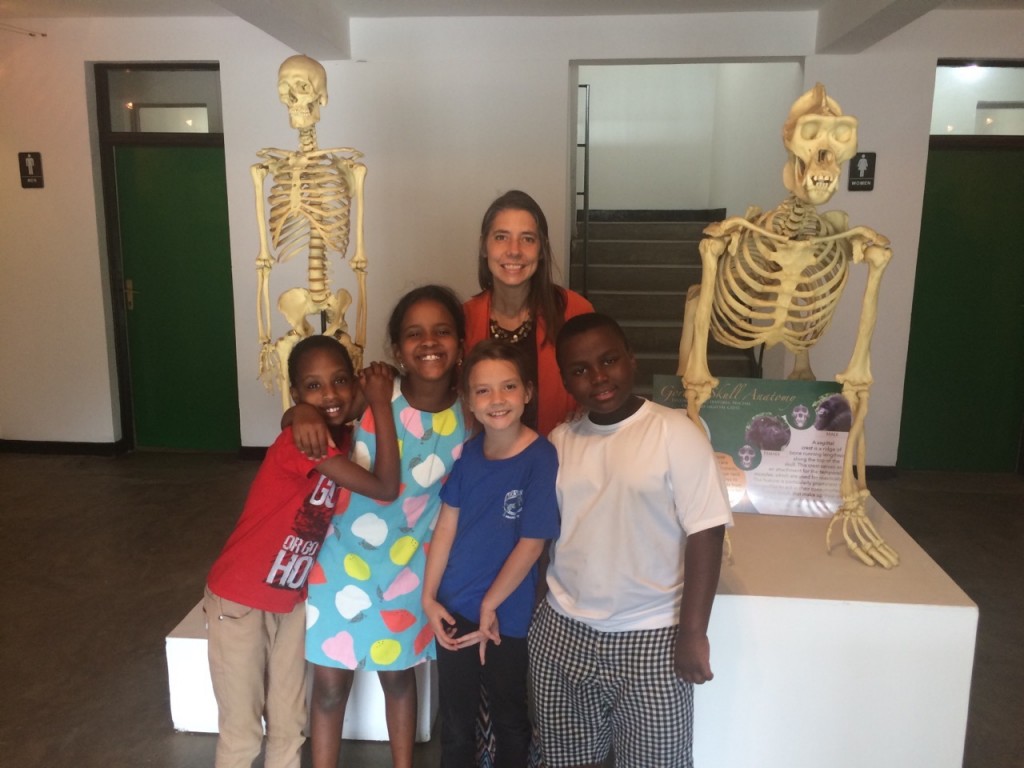 Last month the 3rd grade class did a Science unit on endangered animals. Our class is full of animal lovers, so they embraced this study with enthusiasm. Among the animals studied were Bengal tigers, black-footed ferrets, and polar bears. We also talked about the endangered animals in our big backyard of Rwanda-the Mountain Gorillas. To learn more about these majestic gorillas, we took a trip to the Dian Fossey Gorilla Fund. The staff there were friendly and they answered the questions that our students had. We walked through their exhibit and learned things we never knew about Rwanda's Mountain Gorillas. Here are some things that our class learned…..
Did you know?
Each gorilla has unique nose markings (like our fingerprints). This helps the researchers keep track of each one.
Snares and traps are a big problem in the forest. Gorillas get caught in them by accident and can hurt themselves trying to get out.
Gorillas are herbivores that eat bamboo, thistles, berries, and other grasses.
Rwanda's protection and community education programs have helped to bring the endangered Mountain Gorilla population from around 400 to almost 900 in the past eighteen years.
We were blessed to learn more about how we can help these animals and what Rwanda is doing to preserve their species as well!
If you want to learn more about the Mountain Gorillas or other endangered animals, check out these websites: www.gorillafund.org | www.worldwildlife.org
~ Miss Andrea Miller